I was on a Google meet call with Tracy in Bristol (who was super excited about the new court opening), and I informed her that I wanted to end the call so that I could get to my weekly game of padel tennis and get my padel warm up done . Tracy, after some gerernal abuse was really understanding about my situation and we quickly ended our video call. After listening to me go on and on about padel tennis, Tracy commented that she found it hard to believe that the activity was in fact considered a sport when there were no players in the UK in 2018 and it made me thing this would be a good question to answer on my blog.
Is padel considered a sport in any way?
There is no question that padel may be categorised as a sport. In point of fact, padel is played on each of the world's six continents and in practically an adequate number of countries to be eligible for Olympic consideration. The World Padel Tour is an international professional circuit for padel that is organised in a manner analogous to those of the ATP and WTA circuits for tennis.
Padel needed to accomplish a great deal before it could be recognised as a legitimate sport on the international level. This is the case for a number of reasons. Therefore, let's go through all of that in a great deal more depth, shall we?
There Are Millions Of Players Present On Every Continent
Padel is experiencing phenomenal development and expansion on a global scale.
At the beginning of 2017, public figures indicated that there were approximately 8 million people playing padel around the world, with a total of 250.000 new players joining the sport in 2016. There were a total of 31 national federations that were registered with the International Padel Federation at that point in time. Padel rackets to the tune of an astounding one million nine hundred thousand were sold in 2016, according to another figure.
The Irish Padel Federation published some new data in the middle of 2019 when it was announced that the overall number of padel players across the globe had surpassed the 10 million mark. Padel's popularity in Argentina has increased to the point where it is now the country's second most popular sport, behind only football (soccer).
At the close of 2019, the International Padel Federation counted a total of 36 national federations as active members. These federations represented countries located on all six continents (not counting Antarctica).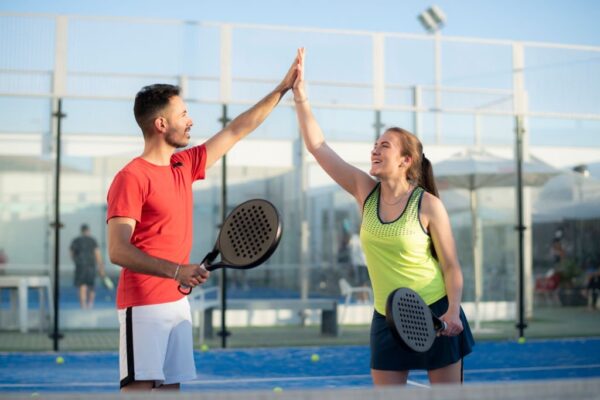 Padel Tennis Is Suitable For All Ages
Padel is a sport that may be played by virtually anyone of any age. It is feasible to have longer rallies with a relatively low level of talent since the court is relatively small, and the ball can be played off the walls. This makes it possible for players to engage in longer rallies. This makes the sport more enjoyable from the very first time that you try it out on the field or court.
In addition, because of the longer rallies, padel is an excellent form of aerobic exercise and has a calorie burn rate that is comparable to that of squash.
Padel is a sport that may be enjoyed by those of us who are a bit older and perhaps not quite as physically fit as we once were (I include myself in this category). When we play padel at a casual level, it doesn't put too much of a burden on our bodies because we play doubles on the smaller court. Tennis matches played on AstroTurf courts are less taxing on the joints than those played on hard-surface courts.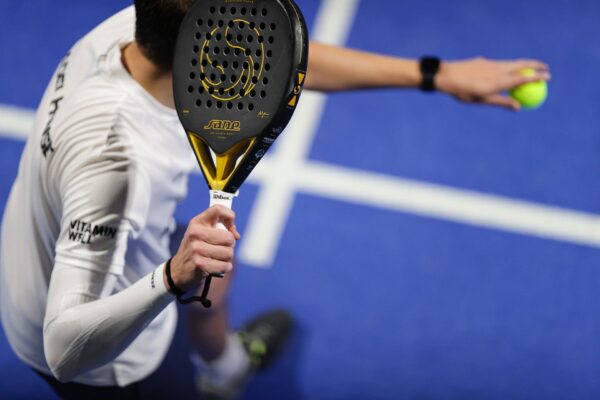 The World Tour of Padel
Padel competitions at the highest level are held as part of the World Padel Tour (WPT), which is an international circuit. In the sport of tennis, the WPT operates in the same capacity as both the WTA and the ATP. The World Poker Tour (WPT) is responsible for maintaining the schedule of professional tournaments that are sanctioned and for ensuring that these tournaments are presented to a consistently high quality.
Along with hosting tournaments, the World Padel Tour is in charge of compiling and updating the player rankings throughout the season.
The 2019 season of the World Padel Tour featured a total of 23 tournaments, the majority of which were held in South America and Europe. The season kicked off with the first round of the Alicante Master Tournament on March 19, 2019, and it came to a close with the conclusion of the WPT Master Final in Barcelona on December 22, 2019.
Taking the Initial Steps Towards Acceptance as an Olympic Sport
Padel, as a sport, has started the process of working towards being considered for inclusion in the Olympics.
The initial need for a sport to be considered for inclusion in the Olympic Games is for it to be acknowledged by the International Olympic Committee as a legitimate international sport (IOC). At this point, the international federation of that sport must comply with the standards set forth by the WADA, which include testing athletes outside of official competition. This procedure has been finished by Padel.
As soon as this is finished, the sport will be given observer status within the Association of IOC Recognized International Sport (ARISF). Because of this, the ARISF will be able to keep an eye on the sport as it works to fulfil the remaining conditions necessary to achieve full ARISF status and submit an application to be a sport at the Olympic games.
The ARISF sent a letter of confirmation to the International Padel Federation on the 13th of September 2019, stating that padel now holds observer status with the ARISF.
The first of the two steps that are still outstanding is for the sport to be played by me on at least four different continents, as well as by men on at least three different continents, and by women on at least four different continents. As women's and men's padel federations have already been registered in countries across all six continents, this need has already been satisfied.
The second and last step is for the sport to be played by males in 75 countries, while women compete only in 40 of those nations. As of the time this article was written, the sport of padel has women's and men's national federations registered in 38 different nations. The qualifications for the women's game of padel to be completely recognised by the IOC are almost finished being met, but the requirements for the men's game still have a ways to go.
The process of choosing new sports for the Olympic Games begins during the year following each iteration of the Olympic Games and continues for a period of seven years after that. Therefore, the earliest year in which padel might potentially be included in the Olympic Games is 2032.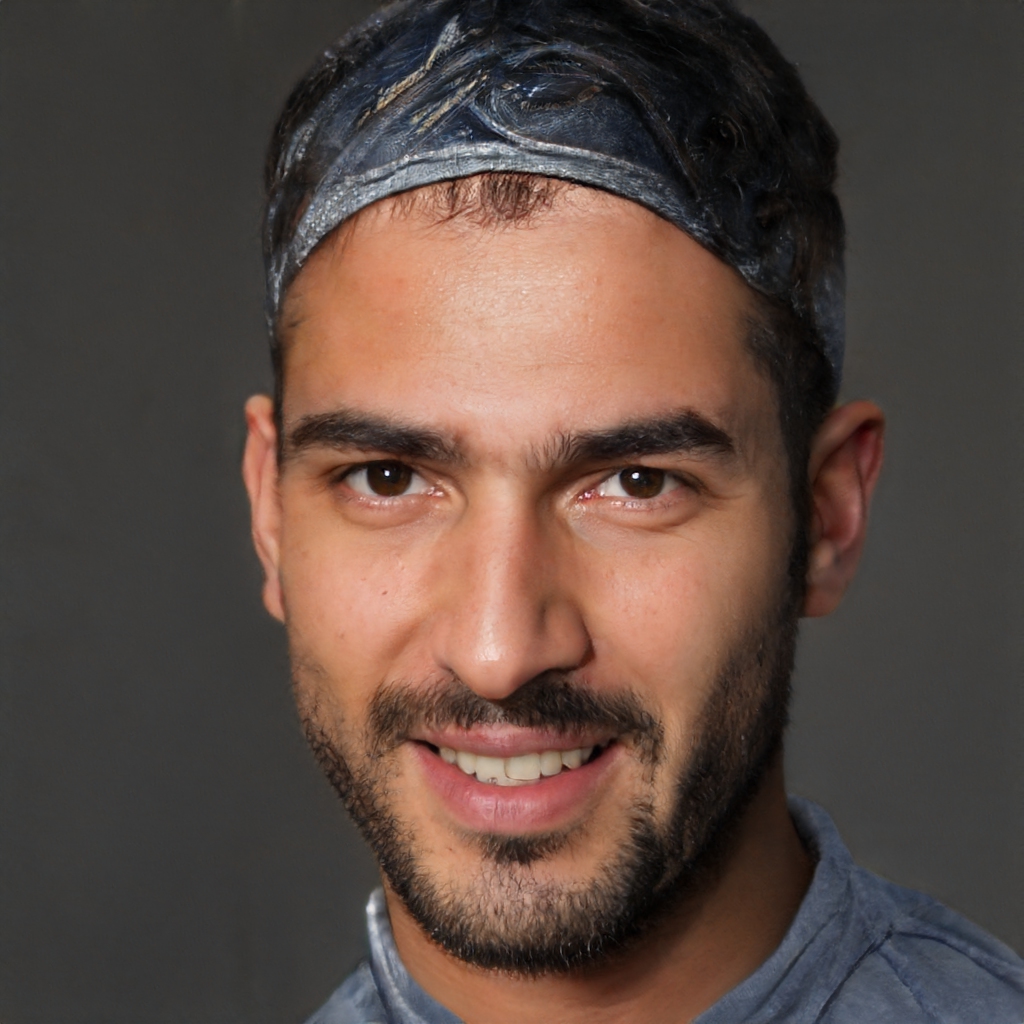 Hi there! My name is James Carter (Jimbob to my opponents) and I'm a passionate padel tennis enthusiast. Welcome to my site, Padel Tennis Hub.
My love for padel tennis began in 2015 after playing for the first time in Murcia, Spain. Since then, I have been hooked on this exciting sport and have dedicated myself to learning as much as I can about it.
Through my website, I aim to share my knowledge and experience of padel tennis with fellow enthusiasts. Whether you're a seasoned player or just starting out, I hope to provide useful information, tips, and tricks that will help you improve your game and enjoy this amazing sport to the fullest.